Sebastien changes track to a 4x4!
Lets offroad!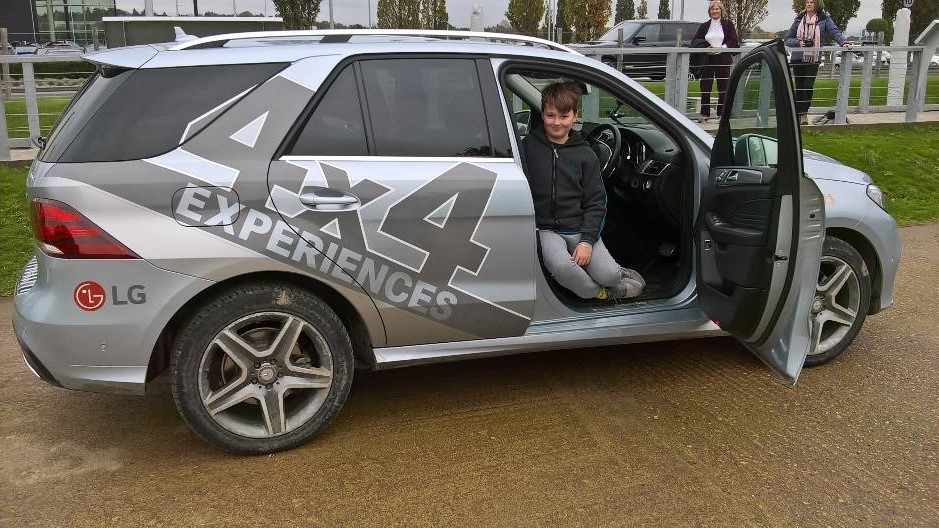 Fancying a bit of a change after spending so much time around the track this year, Sebastien asked if he could try the offroad course...
Naturally the team was well up for that!
So off to Mercedesworld it was! The GLE240 was a bit of a different beast to the cars that Sebastien had tried so far, not least when the offroad package was unveiled!
He undertook a thrilling mixture of water, climbs and uneven terrain that explored both the car and his own capabilities. We do not think that there are many ten year olds out there who have done better in a new discipline!
It was surprising how much can be squeezed into a one hour session.
Sebastien really enjoyed himself, as you can see on the video below....